These NFL quotes will make you feel like you're sitting on the bench of a game. Use them to inspire, motivate, and educate football players.
National Football League Quotations
Looking for National Football League quotes from stars like Joe Namath, Walter Payton, Jerry Rice and more? Check 'em out.
Bronco Nagurski Quotes
That last guy hit me awfully hard. (after bouncing off tacklers, goal posts and cracking the brick wall at Wrigley Field)
I would probably be a linebacker today. I wouldn't be carrying the ball 20 or 25 times a game.
This is my fault. Give me the ball. (after a penalty resulted in the other team scoring. Nagurski went on the score.)
Joe Namath Quotes
We're going to win Sunday. I guarantee it.
When you win, nothing hurts.
What I do is prepare myself until I know I can do what I have to do.
If you're not gonna go all the way, why go at all?
You learn how to be a gracious winner and an outstanding loser.
I can't wait until tomorrow 'cause I get better looking every day.
You learn you can do your best even when it's hard, even when you're tired and maybe hurting a little bit. It feels good to show some courage.
To be a leader, you have to make people want to follow you, and nobody wants to follow someone who doesn't know where he is going.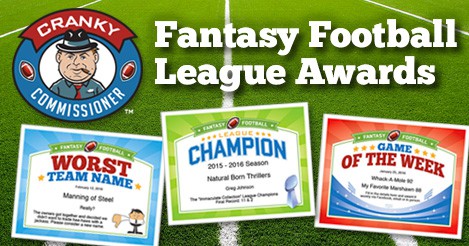 Ray Nitschke
I just love to play football.
I think it was the preparation and everything Lombardi represented, you know, about hard work and that every game was important. So when you get to the real important games, you were ready to go.
I think Lombardi teams enjoyed and wanted to get into big games.
It was another day to go to work and try to play and play well.
Packer fans are nuts, man.
I'm not a madman.
It was the character of the Packers, man. We played for sixty minutes. We let it all hang out. There was no tomorrow for us. We got the adrenaline flowing, and we just let it go, man.
Check out Football Captions for Instagram.
Merlin Olsen Quotes
One of life's most painful moments comes when we must admit that we didn't do our homework, that we are not prepared.
The winning team has a dedication. It will have a core of veteran players who set the standards. They will not accept defeat.
I probably played hurt a lot more times than I should have.
I was always the last one chosen for football games in Central Park.
When a man lies, he murders some part of the world.
I just wanted to be an athlete.
You are the land, the land is you.
Hall of Fame Fantasy Football Team Names Video
Jim Otto Sayings
I was told in high school that the last game during your senior year stays with you forever, which is true.
It's not that difficult to win. It's more difficult to win consistently and stay on top.
Everyone wants to beat us. So you can never take a single game lightly.
Walter Payton Quotes
Remember, tomorrow is promised to no one.
Never die easy. Why run out of bounds and die easy? Make that linebacker pay. It carries into all facets of your life. It's okay to lose, to die, but don't die without trying, without giving your best.
If you ask me how I want to be remembered, it is as a winner.
All people, regardless of whether they're athletes or not, should treat people the way they want to be treated.
God's been very good to me. I'm truly blessed.
We are stronger together than we are alone.
Running alone is the toughest. You get to the point where you have to keep pushing yourself.
Most important though, if you love someone, tell him or her, for you never know what tomorrow may have in store.
When you're good at something, you'll tell everyone. When you're great at something, they'll tell you.
Jerry Rice Quotes
Today I will do what others won't, so tomorrow I can accomplish what others can't.
The enemy of the best is the good. If you're always settling with what's good, you'll never be the best.
Not wanting to disappoint is what pushed me to be successful.
They never clocked me on my way to the end zone. They never caught me because I ran scared.
I was always in search of a perfect game and I never got it.
When you begin to lose the fire a little bit, and if you're not giving 100 percent out there, then it's time for you to leave because you'll end up getting hurt – I want to be able to walk away on top.
NFL Quotations
I went out there to play my game for the fun of it and never based my career around records.
I feel like I'm the best, but you're not going to get me to say that.
To me it was never about what I accomplished on the football field, it was about the way I played the game.
Barry Sanders
I really love peace and quiet.
The reason for football is not to be the best but to be the best team.
I don't dream of football. I dream of the American Dream – two cars in a garage, be a happy father.
As a kid, I played my share of football in the street or in a vacant lot.
A lot of times I did lose yards on a run, but it wasn't for lack of trying.
Let's just win it and go home.
I like retirement.
Running back was always my favorite position.
Deion Sanders
Whenever you make a promise, you have a responsibility to that promise.
What separates us is that we expect to be great.
If your dream ain't bigger than you, there's a problem with your dream.
When we have public success we also have private struggles.
Gayle Sayers Quotes
I learned that if you want to make it bad enough – no matter how bad it is – you can make it.
We must stop the trend of closing schools and building prisons.
I don't care to be remembered as the man who scored 6 touchdowns in a game. I want to be remembered as a winner in life.
There comes a time when you have to stand up and be counted.
When you step onto that field, you cannot concede a thing.
Our young people look up to us. Let us not let them down. Our young people need us. Saving them will make heroes of us all.
Mike Singletary Quotations
Do you know what my favorite part of the game is? The opportunity to play.
Before we can talk about a championship, we have to practice like a championship team.
Nobody intimidates me.
You never really know about a quarterback until he plays in a real game.
Players respond to coaches who really have their best interests at heart.
Emmitt Smith Quotes
There's always a chance. Somebody has got to want me, and if they don't want me, then what? I want to play. I want to do what I want to do.
Demand excellence.
Dreaming means rehearsing what you see, playing it over and over in your mind until it becomes as real to you as your life right now.
Do not compare yourself. Find out what God has placed in your ability.
I'm an enigma, an unknown. You can't really figure out what.
I'm going to do next. I like it like that.
Emmitt Sayings
Vision gets the dreams started.
For me, winning isn't something that happens suddenly on the field when the whistle blows and the crowd's roar. Winning is something that builds physically and mentally every day that you train and every night that you dream.
Always, throughout my whole life, I've had a thirst for knowledge.
I'm very confident I'm one of the best to ever play the game, but once you talk about the greatest, how can you define the greatest?
What we shared and what we were able to accomplish on the football field was something unbelievable.
Bart Starr NFL Quotes
Anyone can support a team that is winning – it takes no courage. But to stand behind a team to defend a team when it is down and really needs you, that takes a lot of courage.
My dad never pushed me but the big thing is that he helped me by going out in the backyard and playing with me.
It takes me about a week and a half to really analyze gameplay by play.
If you work harder than somebody else, chances are you'll beat him though he has more talent than you.
Desire and dedication are everything!
Coach Lombardi showed me that by working hard and using my mind, I could overcome my weakness to the point where I could be one of the best.
Roger Staubach NFL Quotes
In any team sport, the best teams have consistency and chemistry.
Confidence comes from hours and days and weeks and years of constant work and dedication.
There are no traffic jams along the extra mile.
Nothing good comes in life or athletics unless a lot of hard work has preceded the effort. Only temporary success is achieved by taking shortcuts.
Winning isn't getting ahead of others. It's getting ahead of yourself.
Even though they are paid differently, everyone has to feel appreciated.
Michael Strahan NFL Quotes
As the game gets bigger, it gets bigger for the players.
Camp is always all business.
We're sympathetic, but once you step on the field, football's football.
Fran Tarkenton NFL Quotes
If football taught me anything about business, it is that you win the game one play at a time.
Ignoring facts does not make them go away.
In sports, teams win and individuals don't.
Jim Thorpe Quotes
I have always liked sport and only played or run races for the fun of the thing.
I give 'em the hip, then I take it away.
Track and field, because it was something I could do by myself, one-on-one, me against everybody else.
The Yankees, you see, they're a money team, they're the class of baseball. You don't ever bet against that.
LaDanian Tomlinson NFL Quotes
Some people say I'm the best back in the NFL. That's what drives you: You want everyone saying there's no doubt who's the best.
I would love to spend my whole career in San Diego because I accept the challenge of turning this team around.
I think every year you have something to prove.
Rex brings out the macho talk and tells everyone this is what we're going to be and what we're going to do. And you see what happened. The players did it. It worked.
I want to win a championship. I can't come on this team and demand to be a starter.
LD Quotations NFL Quotes
I have to fit in. Wherever they want to use me, that's fine.
I'm going to make the playoffs. You can believe that. To never play in the playoffs, that will not be my legacy.
I'm an old-school guy.
I've been dealing with being overlooked my whole life.
In the NFL, everyone's attacking, so you have to be quicker in your decisions.
I get stronger as the game goes on.
Whenever something good happens to me, I try—it may sound kind of bad—to think a little negative. I just always try to keep myself grounded.
I keep my eyes wide open. Because trouble is out there.
With my size and speed, my ability to make moves and great vision, I sometimes feel like it's an unfair advantage over the defense.
I guess the way I describe it is when basketball players talk about being in the zone, and they feel like they can't miss. That's the way a running back feels when the game is in slow motion. It feels like every cut is right. Every run is going to be at least 10 yards. You see what the defense is doing. You know what they're trying to do to you. It's awesome.
LD Quotations
I want to have a family and teach them the way to live their lives, pretty much the way I was raised, with a lot of love and the Lord. I want them to stay off the streets and to have goals and dreams.
You've got to earn respect as life goes on.
I'm inspired by my family, especially my mother.
I take being a role model seriously.
I'm passionate about the game of football.
God has really blessed me with the ability to put me ahead of the class.
I run with heart and determination, and that's what you can't measure—the heart.
Faith is a strong word in my life. That's one thing my mother has always stressed to me.
I believe in working hard all the time. I have faith that working hard is going to get me where I want to go.
Johnny Unitas NFL Quotes
Nothing's dangerous if you know what you're doing.
Conceit is bragging about yourself. Confidence means you believe you can get the job done.
I always thought I could play pro ball. I had confidence in my ability. You have to. If you don't who will?
Anything I do, I always have a reason for it.
Norm Van Brocklin
If I ever needed a brain transplant, I'd choose a sportswriter because I'd want a brain that had never been used.
Kurt Warner Quotes
I've done it for a long time and I didn't expect it to be any different here.
I've always had confidence.
They're willing to let Matt sit and wait until they believe he's ready and I can't do the best I'm capable of doing. I'm completely comfortable with that.
I just always felt I'd be playing football in the NFL – or at least playing for a living.
I expected to play well, I expected to lead my team, and I expected to win.
Kurt Warner Sayings
My friends said, 'You're crazy, enjoy the single life.' But that's not for me.
On the football field, I keep my emotions tied up inside. But when I'm with family, I let them out.
Nobody knew who I was.
As I get older, I might need to keep the stubble off. As the years come, it helps to look younger I guess.
No matter what happens on the football field it doesn't change the kind of person I am.
I've always known that if I got the right opportunity and the right system, I could be successful.
I want to win. That's the most important thing.
I've done it for a long time and I didn't expect it to be any different here.
Reggie White NFL Quotes
God places the heaviest burden on those who can carry its weight.
People consider me a success because I'm a good football player and make lots of money. But if my heart's not right, if I'm not living a life pleasing to God, I'm a failure.
One thing that I don't think my critics realize about me is that I've been trained to look adversity in the face.
I have a lot of respect for tough coaches.
Steve Young Quotes
When you're an elite athlete, it's a very special moment in time and you don't want it to end.
The principle is competing against yourself. It's about self-improvement, about being better than you were the day before.
The best football quotations from NFL stars, coaches, players, columnists, humorists and more. If you have suggestions for the best football quotes, please let us know. Thanks.
By Mike O'Halloran
Mike, a former contributing writer to USA Football, is the publisher of Sports Feel Good Stories.
Overtime
You are on NFL Quotes.
Check out: