Our basketball coach and parent resources help make an ordinary season an extraordinary one for your youth basketball team. We introduce each item and then provide links for more detailed information. Basketball quotes, slogans, plans, team names, award certificates, and more. Time to dig in.
Basketball Coach Resources
Certificates – Award Templates
These customizable award certificates put smiles on kids' faces and serve as great keepsakes to remember that special season. And they're easy to personalize. Just type in names, team names, and words of praise, print, and present. They'll be a hit at your season-ending party. Two different packages:
A: Elite Basketball Award Certificates
B: Original Basketball Award Certificates
C: Girls Basketball Award Certificate Templates
Check out Fun Basketball Games For Kids
Practice Plans for Coaches
The "Gold Standard" for youth basketball coaches: Youth Basketball Practice Plans. Work with a proven system, save time and enjoy your best season ever. Structured plans make prep for practice a 5-minute affair vs. a half-hour: drills, plays, and even a driveway workout program for summer.
Basketball Quotes
Some 25 pages of basketball quotes from college players, NBA stars, coaches, and more. Click on our Basketball Quotes home page.
Sample basketball quotes:
There are really only two plays: Romeo and Juliet and put the darn ball in the basket. — Abe Lemmons
It's not how big you are; it's how big you play. — Unknown
Winning is like deodorant – it comes up, and a lot of things don't stink. — Doc Rivers
Habits are first cobwebs, then cables. — Unknown
Maurice Cheek's most valuable assist (heartwarming video)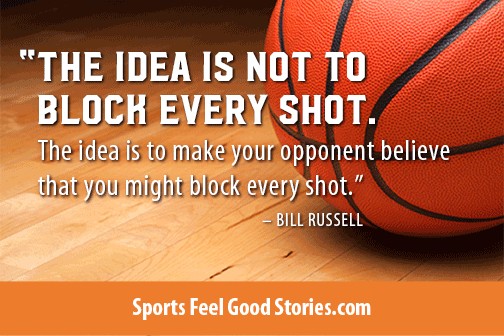 Slogans
"Reach for the sky or don't even try," "One Team, One Dream," and "Defend until the end" are just some of the sample basketball slogans you'll have at your fingertips. Check out this great collection of basketball slogans and sayings.
Offseason Training Program
Many of the best college and pro players make their biggest improvements in their game during the off-season. They have more time to work on shooting, footwork, and ball handling. It helps to have a structured plan. Your player could be the one that coaches, parents, and other kids look at it in amazement because of their improved skill sets.
Learn more about MVP Offseason Workouts.
Whether the coach decides or it's a popular vote, it helps to have many great options for your basketball team name. That's where we can help. Check out our extensive collection – including names like Globetrotters, Hot Shotz, and Basket Hounds – and see if you find something to beat the buzzer.
You might like:
Resources By Sport:
Basketball — You're on this page!