Great sports jokes can be a fun way to entertain and amuse a team, parents, and others. Check out our links to basketball and football jokes, as well as some guidance on when to use jokes and how to tell a joke.
Basketball Jokes and Football Jokes
When to use sports jokes?
There are several occasions where a good sports joke might come in handy. A coach could use a humorous story or a joke to lighten the mood after a tough loss or before a big game. A sports banquet or team party is another opportunity to have some fun. The key points are to read your audience – will they appreciate the humor, or is the timing bad.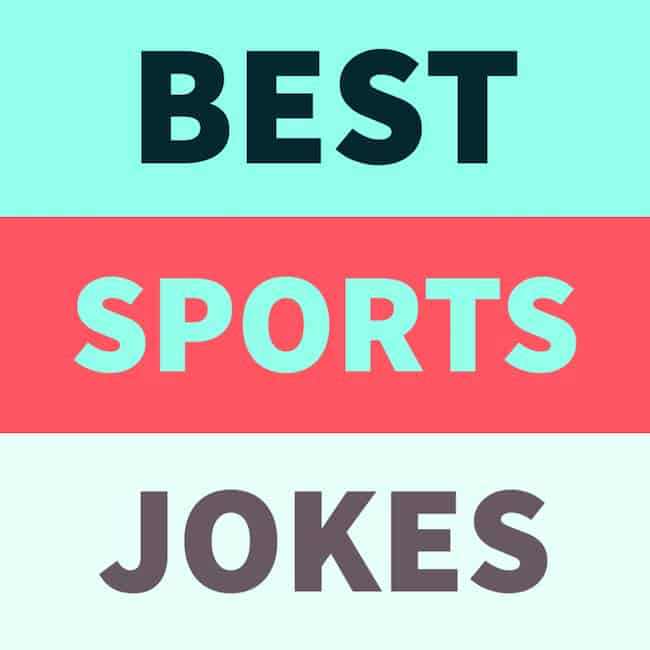 For youth sports, never tell an inappropriate joke with politically incorrect humor.
Simple jokes seem to work the best. The more complex a joke becomes, the more quickly you can lose an audience.
If you're involved with a sports team, it's fun at practice to invite players to share their favorite jokes. Set some ground rules, e.g. clean jokes you could tell your grandmother. And, give the players some advance notice so that they can prepare.
Even if the jokes are not all that good, it can still boost spirits.
How to tell a sports joke
There are a lot of elements that go into good joke-telling. For one, you need to be confident. Even if the joke is great, a poor joke teller can ruin it. Confidence comes with practice. Rehearse your joke or tell it to others for practice.
When telling the joke, don't be afraid to stretch it out a bit. Pauses work well with humor. Deliver your punch line with zest, and let your audience laugh. You won't need to.
Some of the best jokes are told at the right time. When dealing with humor, it generally helps to not take yourself too seriously. Self-effacing humor works well with audiences of all ages. Never single out an individual unless you're 100% positive; they'll love the joke.
Here are some more practical tips for joke-telling.