Football quotations from notable players and coaches provide a glimpse of what it is like to play in the game. Have a read through our collection and enhance your own knowledge.
Great Football Quotations
Here are some of our favorites.
Pete Carroll
I can't ask the offense to score slower.
Recruiting is the lifeblood of any program
He has to be a great teacher. You have to have the right stuff and in the right proportions, and you have to convey that to the coaches and then to the players.
Bob Devaney
I don't expect to win enough games to be put on NCAA probation. I just want to win enough to warrant an investigation.
Woody Hayes
When I look at the mirror in the morning, I want to take a swing at me.
There's nothing that cleanses your soul like getting the hell kicked out of you.
I recruited a Czeck kicker, and during the eye exam, when asked to read the bottom line, the kicker replied, "Read it? I know him!"
John Heisman
When in doubt, punt!
Gentlemen, it is better to have died as a small boy than to fumble this football.
Don't cuss. Don't argue with the officials. And, don't lose the game.
Lou Hotlz
I never learn anything talking. I only learn things when I ask questions.
Motivation is simple. You eliminate those who are not motivated.
If what you did yesterday seems big, you haven't done anything today.
If you burn your neighbor's house down, it doesn't make your house look any better.
Broadcasting is easy. You talk until you think of something to say.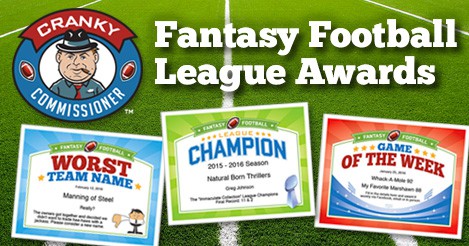 You'll never get ahead of anyone as long as you try to get even with 'em.
If he's got golf clubs in his truck or a camper in his driveway, I don't hire him.
Frank Leahy
Egotism is the anesthetic that dulls the pain of stupidity.
There are no shortcuts in life – only those we imagine.
Give me a lead of 14 – 0 at halftime and I will dictate the final score.
You've got to be tough to win.
When the going gets tough, let the tough get going.
Lads, you're not to miss practice unless your parents died or you died.
Urban Meyer
I have yet to be in a game where luck was involved. Well-prepared players make plays. I have yet to be in a game where the most prepared team didn't win.
Tom Osborne
Everybody's got to do what they've got to do.
As a college coach, I felt you could make a difference in a player's life. There was an educational aspect I thought was important.
The odds are always against you no matter what your previous history is. You have to overcome the tendency to relax.
Ara Parseghian
A good coach will make his players see what they can be rather than what they are.
Whether you like it or not, you're a national figure after five games at Notre Dame.
Joe Paterno
The will to win is important, but the will to prepare is vital.
You need to play with supreme confidence, or else you'll lose again, and then losing becomes a habit.
Today, you've got a decision to make. You're gonna get better or you're gonna get worse, but you're not gonna stay the same. Which will it be?
You have to perform at a consistently higher level than others. That's the mark of a true professional.
When a kid plays football before he attends a class, something is wrong.
You must relate athletic experiences to life.
When a team outgrows individual performance and learns team confidence, excellence becomes a reality.
Believe deep down in your heart that you're destined to do great things.
It's the name on the front of the jersey that matters most, not the one on the back.
Publicity is like poison. It doesn't hurt you unless you swallow it.
Besides pride, loyalty, discipline, heart, and mind, confidence is the key to all the locks.
What is a coach? We are teachers. Educators. We have the same obligations as all teachers, except we probably have more influence than anybody but their families. And, in a lot of cases, more than their families.
Success without honor is an unseasoned dish; it will satisfy your hunger, but it won't taste good.
Losing a game is heartbreaking. Losing your sense of excellence or worth is a tragedy.
Good Football Quotations
Here are some great insights on the game.
Eddie Robinson
The will to win, the desire to succeed, the urge to reach your full potential – these are the keys that unlock the door to personal excellence.
Leadership, like coaching, is fighting for the hearts and souls of men and getting them to believe in you.
Darrell Royal
He's as quick as a hiccup.
You just scratch where it itches.
Dance with the one who brung ya.
We're as average as every day's wash.
On game day, I'm as nervous as a pig in a packing plant.
Bo Schembechler
When your team is winning, be ready to be tough because winning can make you soft. On the other hand, when your team is losing, stick by them. Keep believing.
By your own soul, learn to live.
If some men force you, take no heed.
If some men hate you, have no care.
Sing your song, dream your dreams
Hope your hopes, and pray your prayers.
I figured this was the easy stuff, and if we couldn't show up on time, looking right and acting right, we weren't going to be able to do anything else.
Those who stay will be champions.
If I make a mistake, I'm going to make a mistake aggressively and I'm going to make it quickly. I don't believe in sleeping on a decision.
Greg Schiano
There are two things every man in America thinks he can do: work a grill and coach football.
Amos Alonzo Stagg
I pray not for victory, but to do my best.
To me, the coaching profession is one of the noblest and most far-reaching in building manhood.
Winning isn't worthwhile unless one has something finer and nobler behind it.
No man is too good to be the athletic coach for youth.
Is this my best team ever? I won't know that for another 20 years or so.
Cal Stoll
Success is uncommon and not to be enjoyed by the common man. I'm looking for uncommon people because we want to be successful, not average.
Barry Switzer
It never changes. Football is a game of repetition, mental and physical. You may try to articulate it a little differently, but it's the same thing: Get better players, make fewer mistakes, and drill the fundamentals into your players' heads. The rest of it is a joke. Teams aren't winning because of what they had for breakfast or what some coach said in the locker room.
It was like a heart transplant. We tried to implant college in him but his head rejected it.
Some people are born on third base and go through life thinking they hit a triple.
The key to his success? He's just faster than the guys chasing him.
Check out Funny Dallas Cowboys Quotes.
Dick Vermeil
If you don't invest very much, then defeat doesn't hurt very much, and winning is not very exciting.
Murray Warmath
If lessons are learned in defeat, our team is getting a great education.
Bud Wilkinson
If you are going to be a champion, you must be willing to pay a greater price.
Losing is easy. It's not enjoyable, but it's easy.
Morale and attitude are the fundamental ingredients to success.
You can motivate a player better with kinds words than you can with a whip.
The man who tried his best and failed is superior to the man who never tried.
By Mike O'Halloran
Mike is the founder and editor of Sports Feel Good Stories.
You're on the Football Quotations page. Page 4 of 11 of Football Quotes.
Quotes | 1 | 2 | 3 | 4 | 5 | 6 | 7 | 8 | 9 | 10 | 11
Also, check out Football Slogans and Sayings