You've made it to Page 2 of Football Sayings and Slogans. See the link at bottom of the page to visit the first page.
When championship teams win the big games, it seems like everyone remembers their football slogan. It almost makes you think the football slogans had something to do with all the wins. Well, maybe not. But, a good football saying can be a great motivation for players, coaches, and fans.
To help you with your team, we've assembled some of the best from teams from around the country. Enjoy!
Hard-Hitting Football Slogans
Rudy was off-side!
Rise as One!
Why not us?
Prepare for Combat.
Any team, anywhere.
Our Honor Defend.
Thunder Crashes, Lightning Flashes.
First downs to touchdowns – That's how we roll!
Champions play as one.
We won't back down.
Strength in Unity.
We didn't come here to play, we came here to win.
If the stands aren't swaying, we ain't' playing.
You might like Good Football Slang
Sweat more in preparation, bleed less in battle.
Your sweat is your fat crying. Keep it up.
Because we can!
Play hard, smart, and together.
Play every play, like it is the last play, you will every play.
Whatever it takes.
Always earned, never given.
Do it NOW, Do it RIGHT.
Talk with your pads, play with your hearts.
Check out Funny Football Puns and Captions.
Motivating Sayings
Why not us?
It's hard to beat a team that never gives up.
Practice without improvement is meaningless.
Attitude is everything – life is 10% of what you make it and 90% of how you take it.
Attack the Future.
Refuse to Lose.
Check out Who has won the most Super Bowls?
Home Team Pride
The practice is the effort that makes winning possible.
Win the Day.
Be the hammer or the nail.
Turn a setback into a comeback.
Our BEAST MODE is turned "ON" always.
Work Hard Stay Humble.
Check out 37 Most Inspirational Sports Quotes
2 teams, 1 night, 0 regrets.
Be strong, Be fierce.
BRING YOUR SKATES: Fight until Hell freezes over and then fight on the ice.
Fourth Quarter.
You can walk away or work harder.
Excellence in all we do.
Winning traditions begin on the practice field.
Finish Strong.
SUDDEN IMPACT.
See How Long Is A Football Game?
The football MVP was once a beginner.
One Way: FORWARD.
The task ahead of you is never as great as the strength within you.
The first step in winning is believing you can.
The body achieves what the mind believes.
Check out Football Field Dimensions
Football Slogan Image
Check out Football Instagram Captions.
Best Football Mottos
You're not finished when you lose; you're finished when you quit.
Catch the Spirit.
ALL IN!
Remember that guy who gave up? Yeah, nobody else does, either.
Keep Calm and Tackle Hard.
We can and we will.
Trample the weak, hurdle the dead.
Never Quit.
Pursue Perfection.
Ain't a horse that can't be rode, ain't a cowboy who can't be throwed.
Good enough…Isn't.
Change the Game.
The road to greatness is uphill.
Rise and Roar.
We can; we will; we are one team.
Champions are made, not born.
This is our House.
It's all about TEAM – nothing else matters.
Where there is unity, there is victory.
Those who stay will be champions. (This has been the football slogan of the University of Michigan since 1969 — It was created by coach Bo Schembechler.)
Inspiring Slogans
Here are some inspiring football sayings.
Success starts with believing in yourself.
Mediocrity is as close to the bottom as it is to the top.
Excuses stop here.
If we cannot find a way, we will make one.
Great accomplishments require great sacrifices.
Success is not a random event.
We hit the books hard and our opponents harder.
Pucker up and kiss your dreams of victory goodbye.
Win your battle.
Play Fast.
Success doesn't come to you; you go to it.
Quitters throw in the towel. Winners use it to wipe off their sweat.
Champions play as one.
We walk through this door together.
One of us is not as strong as all of us.
WE ARE ONE.
Sweat makes the grass grow.
Never give up, never back down, never lose faith.
THERE'S ONLY ONE (team nickname or school).
Come Together, Work Together, Play Together, Win Together.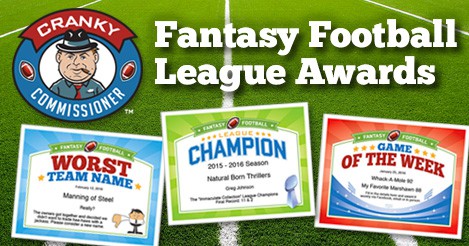 Use this collection for posters, signs, t-shirts, sweatshirts, jerseys, and more. Inspire and motivate a team or get your fan nation to rally around the cause. This is football! The right words can be a powerful tool for a coach or a group of fans.
Check out the first page of Football Slogans.
If you have any suggestions, please let us know. We'd love to hear from you. Please use the Contact page to submit. Thanks.
By Mike O'Halloran
Mike is the founder and editor of Sports Feel Good Stories. He worked as a contributing writer to USA Football, the youth arm of the NFL.
Overtime
You're on the Football Sayings and Slogans page (Page 2).
Also, check out these other football pages:
NFL Quarterbacks by the Numbers: Weight, Height, Hand Size
Football Terms and Definitions
Offensive, Defensive, and Special Teams positions guide